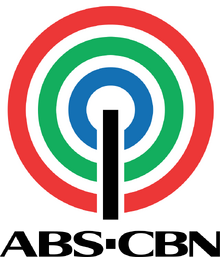 ABS-CBN Corporation, commonly known as ABS-CBN, is a Filipino media and entertainment group based in Quezon City. It is the Philippines' largest entertainment and media conglomerate in terms of revenue, operating income, assets, equity, market capitalization, and number of employees.[3][4][5][6][7][8][9] ABS-CBN was formed by the merger of Alto Broadcasting System and Chronicle Broadcasting Network. It was first founded in 1946 by Jewish American electronics engineer James Lindenberg and Judge Antonio Quirino (the brother of the sixth Philippine President Elpidio Quirino) as Bolinao Electronics Corporation (BEC). BEC would in turn become Alto Broadcasting System or ABS. Chronicle Broadcasting Network, on the other hand, was founded in 1952 by newspaper mogul Don Eugenio Lopez, Sr. and his brother Fernando Lopez (the Philippine Vice President for three terms from 1949 to 1953 and 1965 to 1973). The two companies were merged and incorporated as ABS-CBN Broadcasting Corporation on February 1, 1967, shortened to simply ABS-CBN Corporation in 2010 to reflect the company's diversification. The common shares of ABS-CBN was first traded on the Philippine Stock Exchange in July 1992 under the ticker symbol ABS.[10][11]
The group owns and operates the ABS-CBN and ABS-CBN Sports+Action national television networks as well as the Radyo Patrol and My Only Radio regional radio networks. The ABS-CBN television network in particular is the largest contributor to the group's revenue, generating about 50 to 60 percent of the group's total annual revenue mainly from selling airtime to advertisers. The remaining revenue is generated from consumer sales, mainly from ABS-CBN Global Ltd. which distributes international television channels such as The Filipino Channel and Myx TV and from pay TV and broadband internet provider Sky. Other companies under the ABS-CBN group are motion picture company Star Cinema, music recording label Star Music, publishing firm ABS-CBN Publishing, and pay TV content provider and distributor Creative Programs. Pay TV networks and channels under the ABS-CBN group are ABS-CBN HD, ABS-CBN News Channel, ABS-CBN Regional Channel, ABS-CBN Sports+Action HD, Cinema One, DZMM TeleRadyo, Hero, Jeepney TV, Knowledge Channel, Lifestyle, Myx, and Tag. In recent years, ABS-CBN has ventured and diversified into new businesses such as cellular telephony provider ABS-CBN Mobile, video on demand platform I Want TV, digital terrestrial television service ABS-CBN TV Plus, family entertainment center Kidzania Manila, and home shopping network O Shopping. ABS-CBN is also the principal owner of ABS-CBN Philharmonic Orchestra.
Community content is available under
CC-BY-SA
unless otherwise noted.